Sanway Vera 36 Line Array and KS28 Subwoofer Provide Wonderful Sound Experience in Company Ceremony
Views:275 Author:Sanway Audio Publish Time: 2019-09-11 Origin:Sanway Audio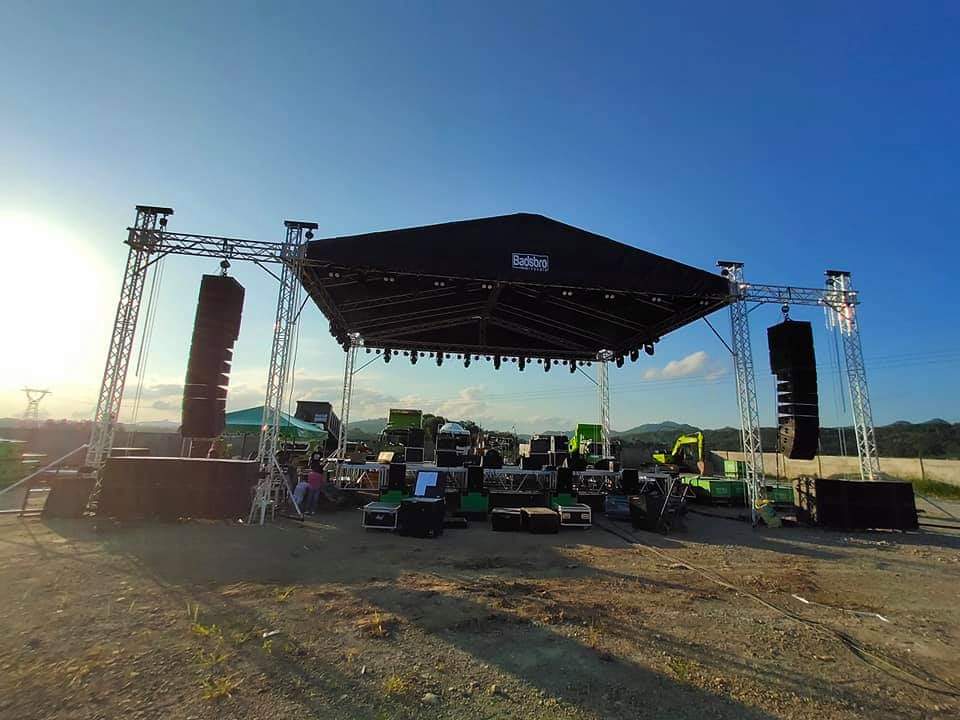 In the Philippines - The 1st year anniversary celebration of Badsbro Auto was held in 3th September.
Sanway Audio Vera 36 dual 10 inch 3 way line array speaker and KS28 dual 18 inch subwoofer provide wonderful performance for the live show in the celebration.
That day is a big day for Badsbro Corporation. It is not only the 1st year anniversary celebration of Badsbro Auto, but also the opening ceremony of the Badsbro ProAudio---subsidiary of Badbro Corporation. The celebration
was held in the outdoor square which was covered around 10,000 audience.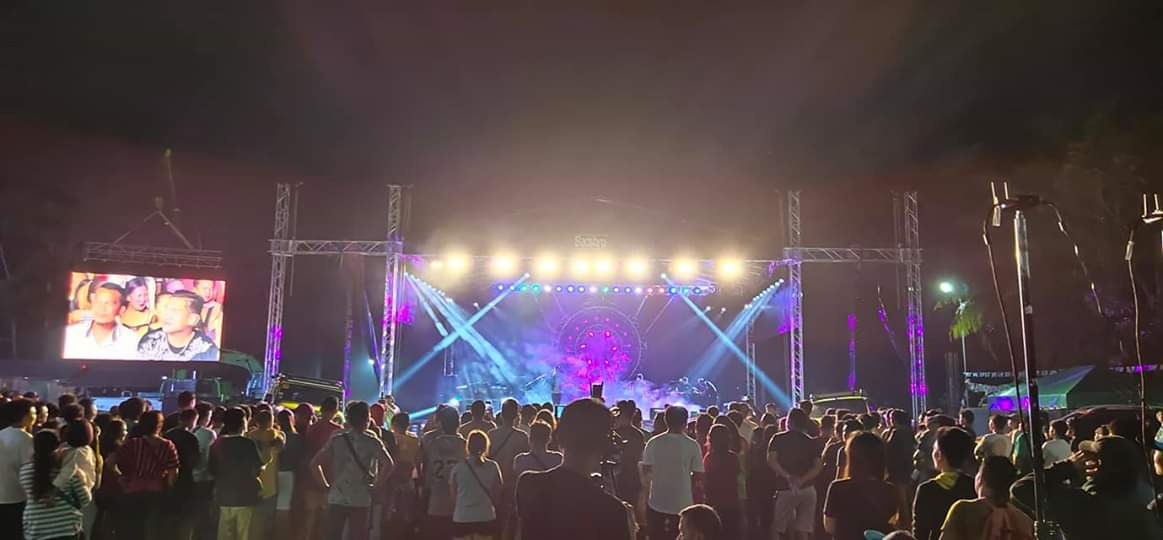 The owner of the Corporation—Mr.Bads has prepared the audio company for a year. He was looking for many suppliers of sound, lightings and trusses, so that can find the best quality supplier to make sure can provide good sound and good service for its own customers.
We met Mr. Bads in our company in March. After discussing, we known that he is full of experience of sound engineering. Before set up the audio company, he did a lot of projects related to sound. To establish a audio company is his dream.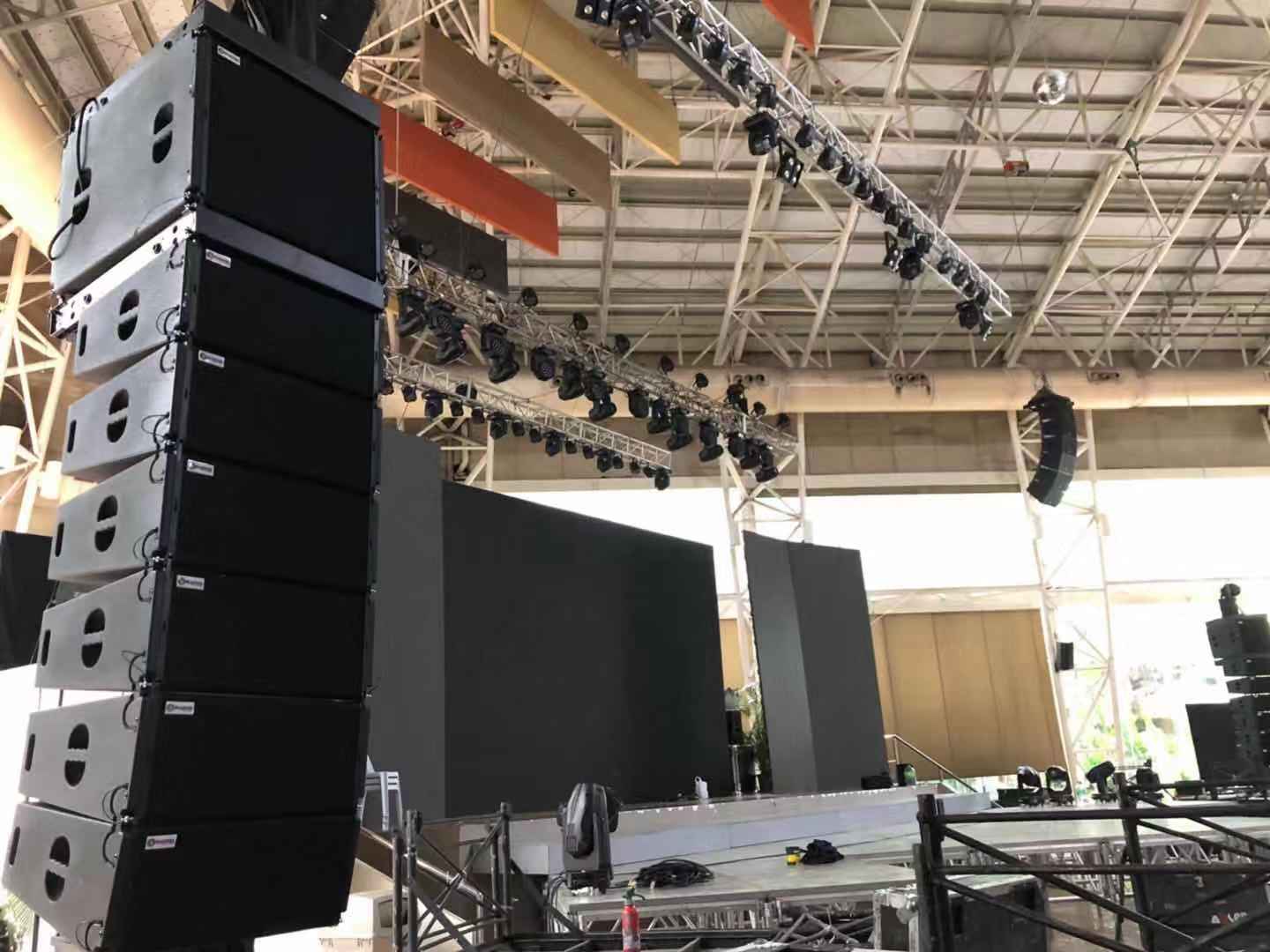 To meet his requirement of various event and for rental , we recommended our 16 units Vera 36 3 way line array speaker as a main sound system, 8 pcs KS28 dual 18 inch long extension subwoofer as main bass, 4 pcs S33 18inch+15inch subwoofer as a supplement bass. 4 pcs T24N dual 12 inch stand speaker as a supplement sound of the most front of the audience. 12 pcs M4 single 15 inch coaxial monitors for the band and dancers. To power these speaker, we provide D10Q 4x2500W 2 ohms DSP amplifiers, D14 2x7000W 2 ohms DSP amplifiers.
| | | | | |
| --- | --- | --- | --- | --- |
| | | | | M4 single 15 inch coaxial stage monitor speaker |
It is our great honor to provide first setup sound system for Badsbro ProAudio. The whole setup sound system can cover maximum 15,000 audiences.
In this brilliant day, people is full of happiness and joy. Reviewing the past of the great memories of the Auto company and looking forward to the wonderful futures of the ProAudio company.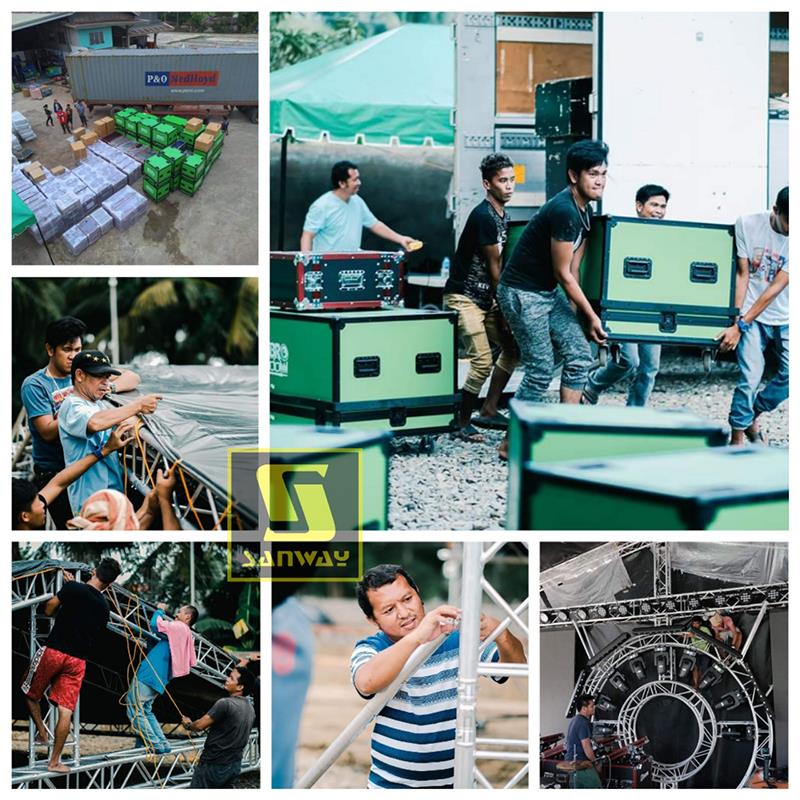 Also thanks for the trust and support to Sanway from Badsbro Corporation.
Feedback: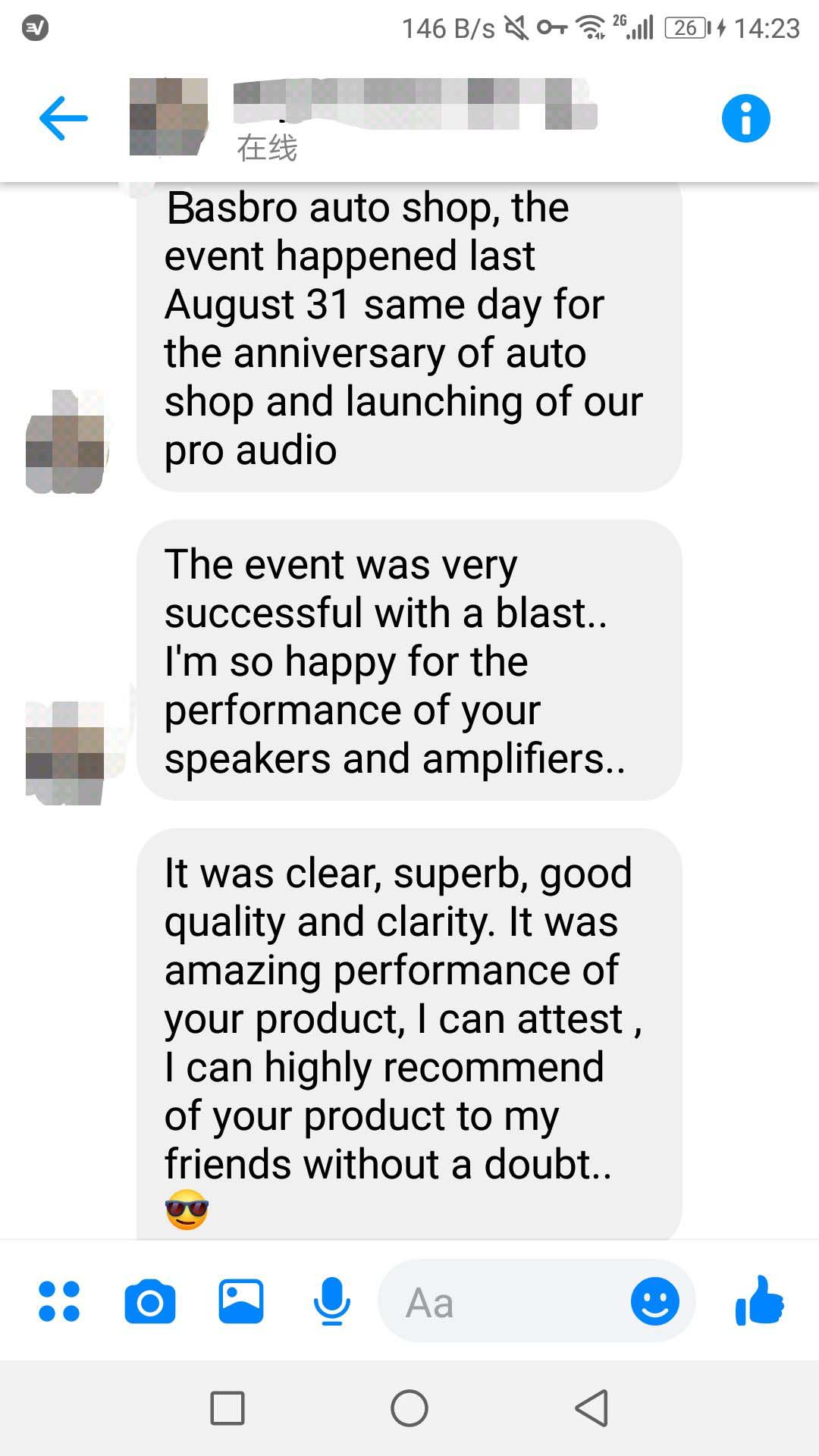 Live Show Video: