Sanway VR10 single 10 inch line array Light Up the Rock Forum
Views:68 Author:Sanway Audio Publish Time: 2019-11-19 Origin:Sanway Audio
North America- The Rock Forum was held in 15th November, a Rocking music festival with 5 music band groups and about 2000 audience in a beautiful park.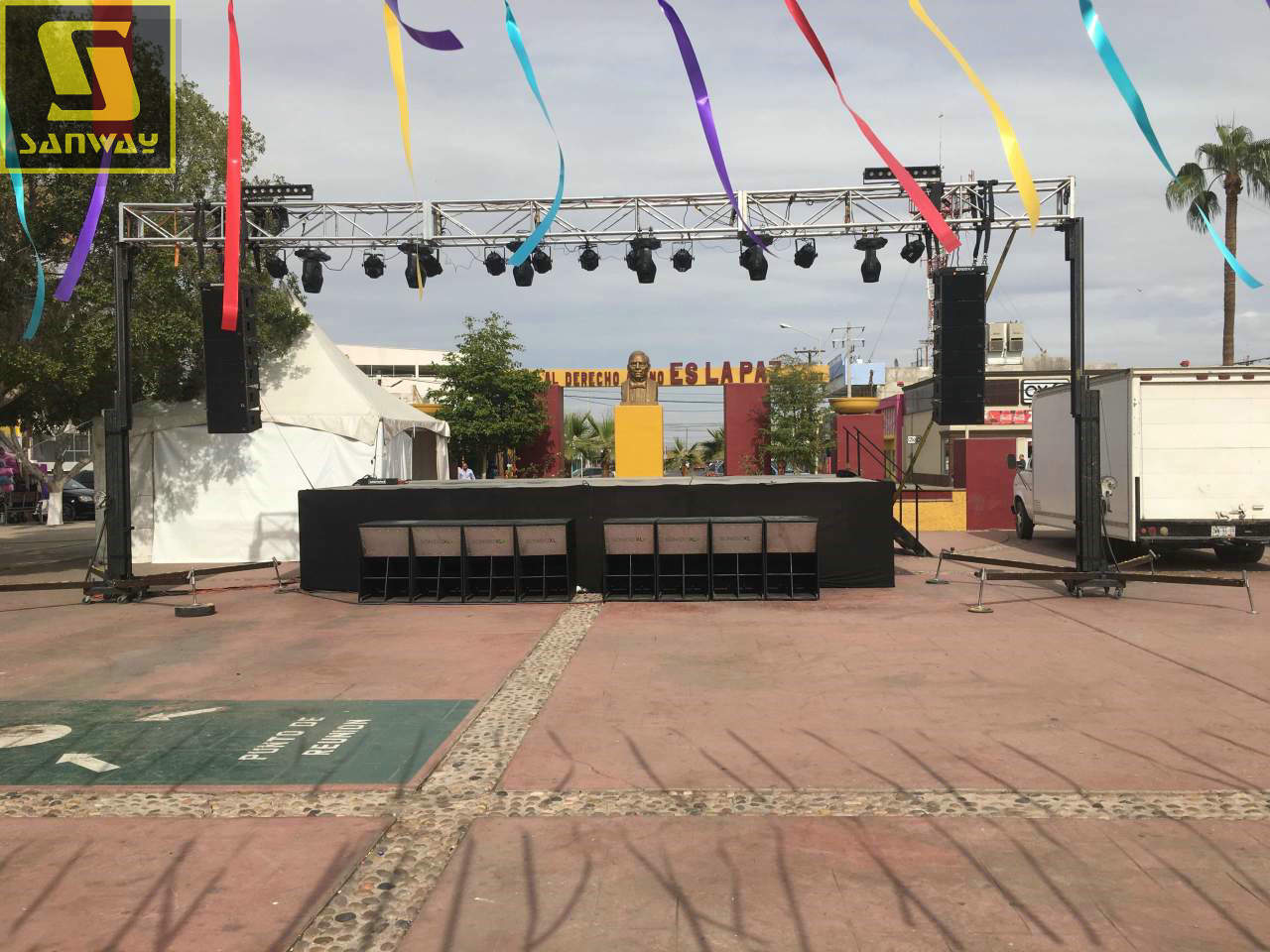 The Rock forum, of which line array system are provided by Sanway Audio. There were total 12 units VR10 single 10 inch line array speakers there, powered by Sanway monster FP10000Q four channel switching power amplifier . With classic band group, they earned a very goods feedback last week.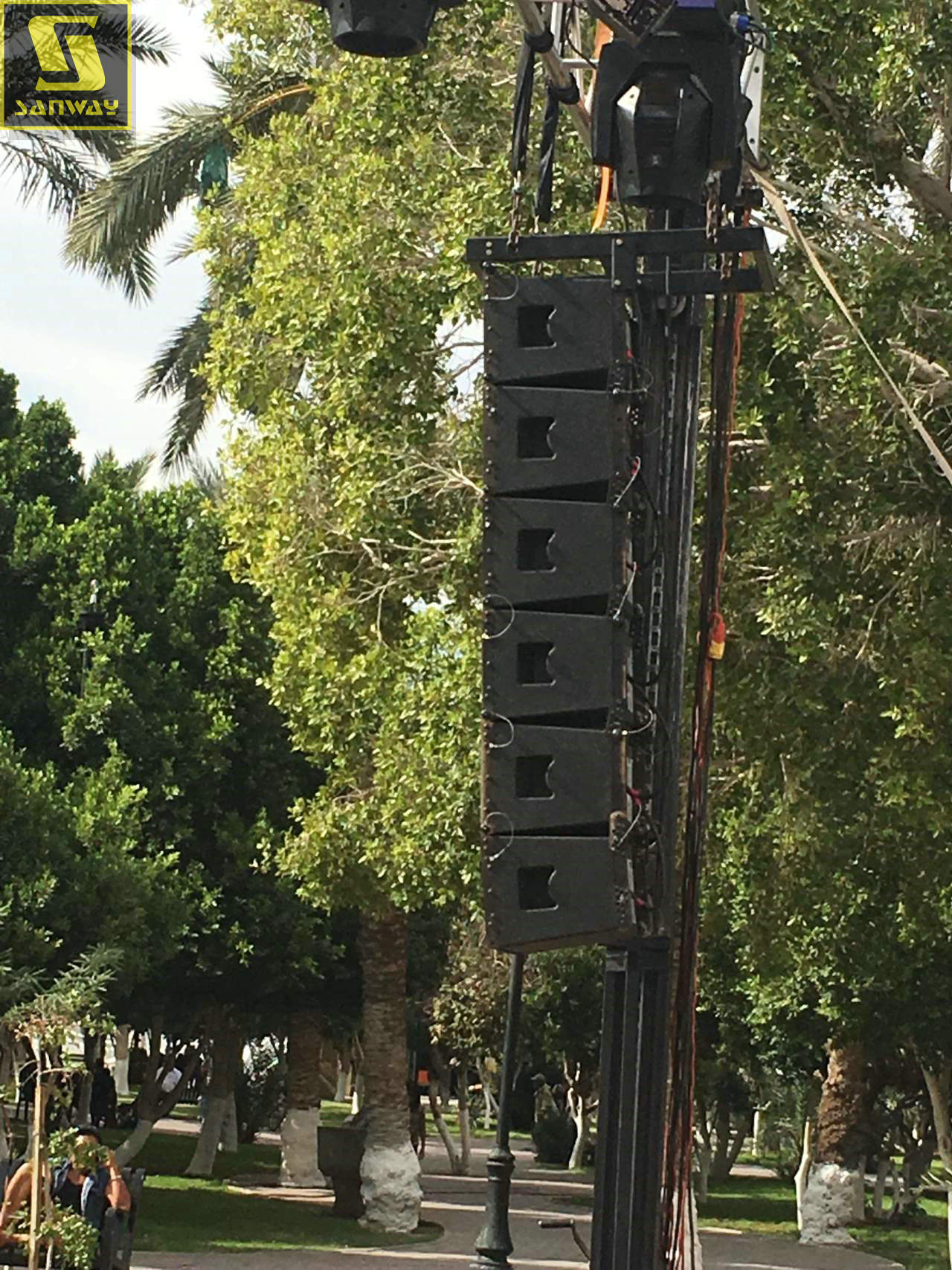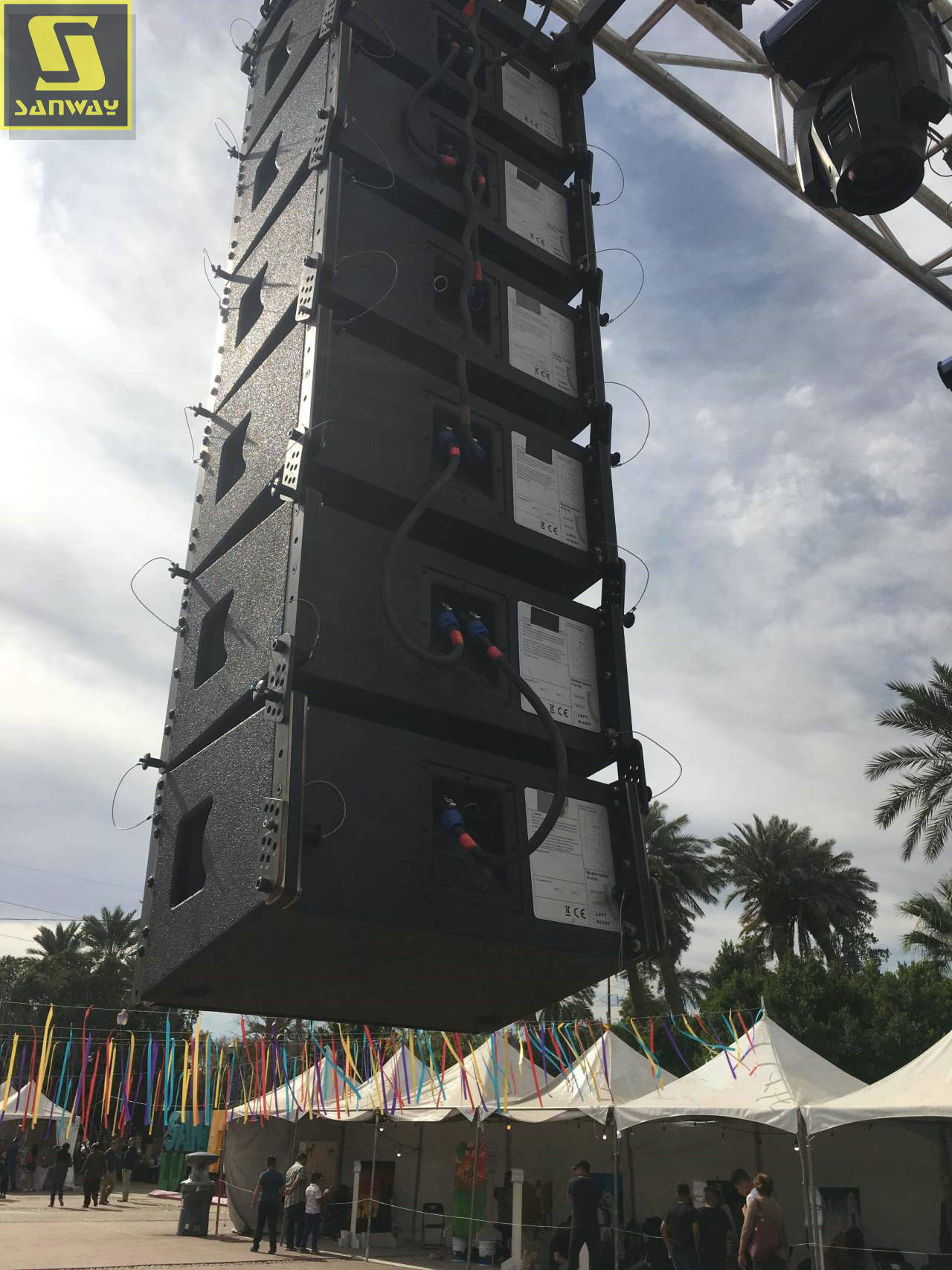 " Thanks Carrie I am glad I found your brand its been a big leap forward to my company !" Mr. G said, " I am closed to order more VR10s. " He is very satisfied with our line array system always. With over 4 years cooperation with Mr. G, we make each event successful.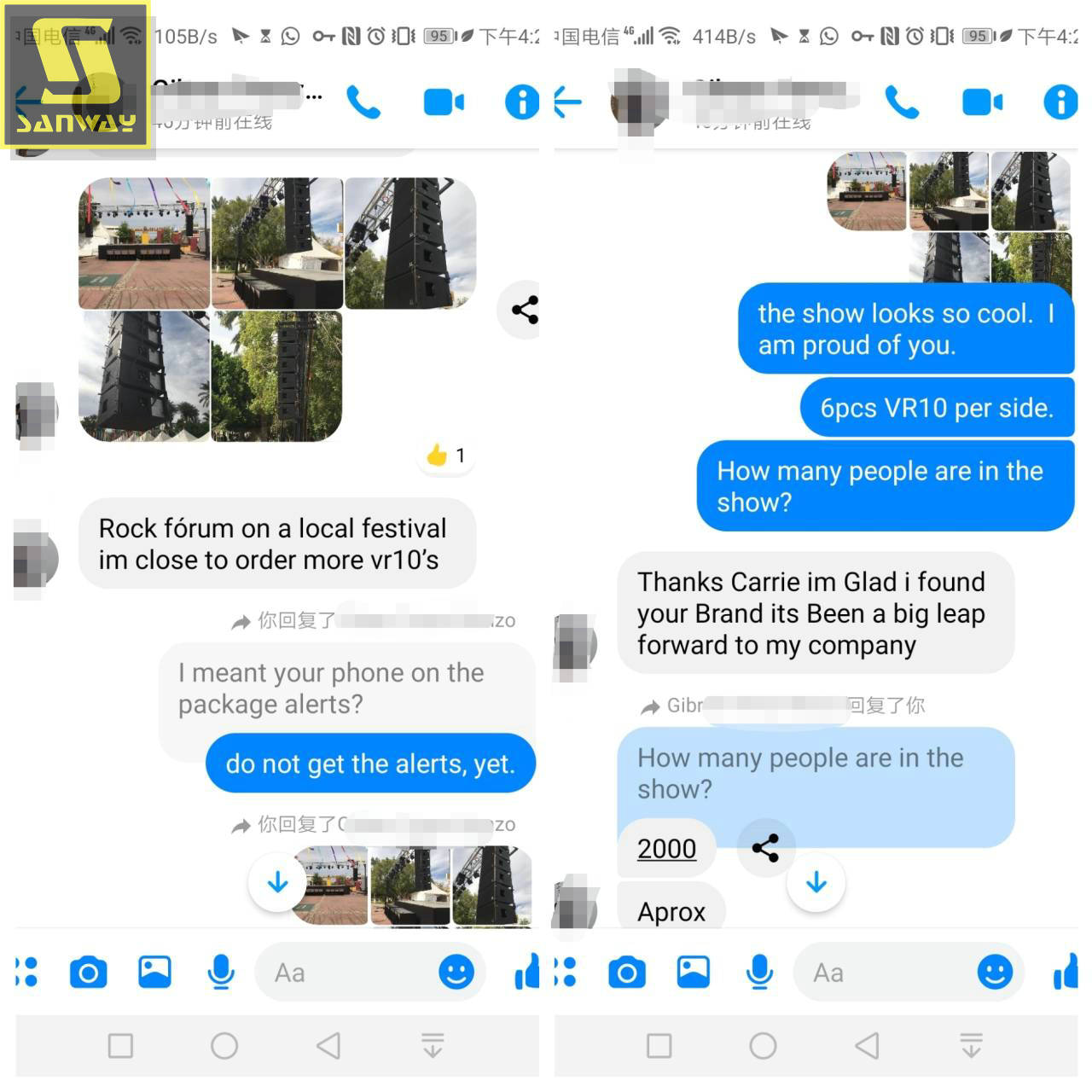 VR10 , the earliest launched compact line array system by Sanway Audio in 2015. It is with compact and special structure design inside, installed with single 10 inch carbon fire paper cone woofer driver and two units neodymium HF speaker driver. It delivered very powerful and clear sound. We also make it match with a dual 15 inch subwoofer S30. S30 is made into active by Sanway 3 three way DSP active module. One piece 3 way dsp active module can power one units S30 and two pieces top VR10 passive. Since launched, it is very popular for small and middle range events, such as small outside wedding party, indoor birthday party or small pub…etc.
Live Video: