VR10 Bi-amped Line Array and DSP-10KQ DSP Amplifier in Russia
Views:123 Author:Sanway Audio Publish Time: 2018-04-12 Origin:Site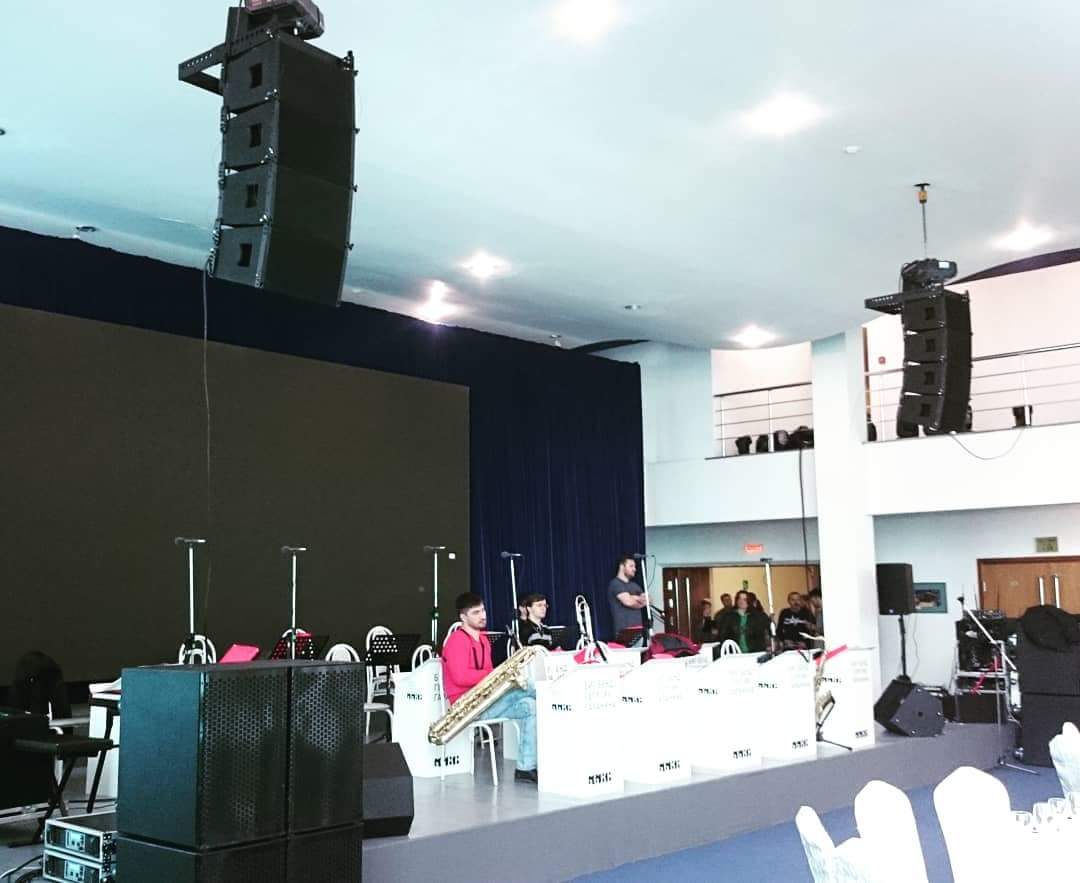 Russia--The need to improve the all over audio quality were key factors behind the recent installation at a catering hall of a hotel in Russia.
This hall have two floors, listed space used for a range of events including weddings and conferences, exhibitions and training. Sanway Audio provide major PA sound system-Line Array and DSP power amplifier.
This hall usually can cater to 1500 to 3000 people event, so we choose our 8 units VR10 single 10 inch line array, lightweight and easy-install, but can provide lound and clean sound.
As it is a middle hall, we choose the DSP-10KQ 4CH power amplifier with DSP control for manageable setting for the line array speakers, so that can decrease the cables faults and save cost of a digital processor.
Systems Employed:
VR10 single 10 inch bi-amp line array

Drivers1 x 10" LF / 2 x 1.75" HF

Frequency range60 - 16000 Hz

Power capacity program / peak: 500 / 1000 W bi-amped LF




200 / 400 W bi-amped HF 600 / 1200 W

Impedance: 16 Ohms (bi-amp LF)

16 Ohms (bi-amp HF)

12 Ohms (passive)




Dimensions (h x w x d):275 x 500 x 355 mm

Net Weight: 16 kg




DSP-10KQ 4CH DSP power amplifier

8Ω Stereo Power 4×1300W

4Ω Stereo Power 4×2200W

2Ω Stereo Power 4×2500W

8Ω Bridged Monon Power 2×4400W

4Ω Bridged Monon Power 2×5000W




Dimension483×377×88mm