Set Up a Network for Easier System Control and Monitoring of Digital Power Amplifiers
Views:64 Author:Site Editor Publish Time: 2017-06-07 Origin:Site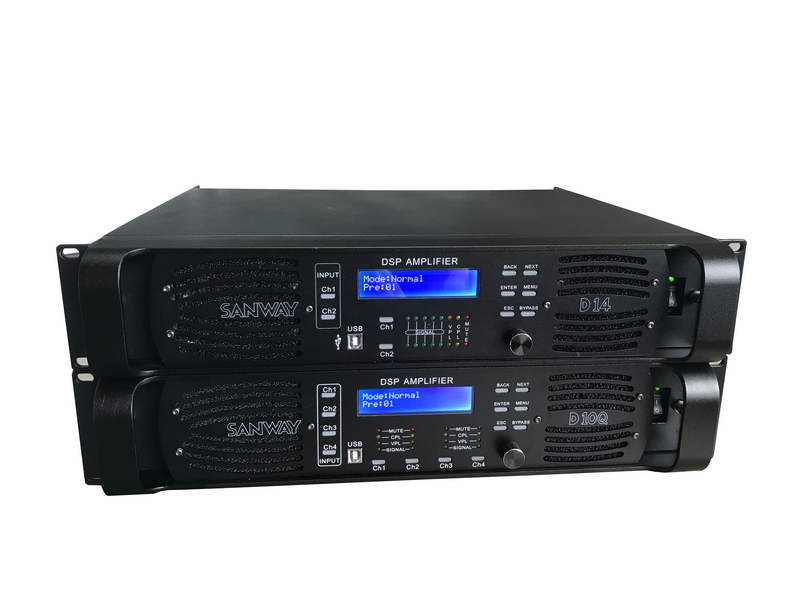 With the development of technology, audio system have been improved fastly, today we are going to talk about set up a network for easier system control and monitoring of digital power amplifiers.
We're all familiar with computer networks. They let a group of computer users share files, share a common printer or share common disk drives.
Networks also are used for audio systems. Why would you want to network your audio components? Audio networks allow convenient control and monitoring of power amps and digital signal processing, and rapid transfer of audio and firmware files between components.
In many concert sound systems, the power amps are incaccessible from FOH because they are placed on stage to shorten speaker cables and reduce power loss. Also, in many setups the suspended loudspeakers are inaccessible during a performance. Wed like to monitor and control those amps and speakers from FOH. Networking lets us do that.
With networking you can perform these functions from a computer:
(1) Check the performance of power amps that are in a remote location (such as on stage)
(2) Check the condition of loudspeakers (open, shorted)
(3) Diagnose power-amp problems
(4) Monitor AC mains voltage
(5) Adjust the gain of power amps
(6) Adjust DSP that is plugged into or built into power amps -- such as limiting and EQ
(7) Send digital audio and data on a single cable (if you use CobraNet)
(8) Upgrade component firmware. Download the firmware on your computer, then transfer it to a component via Ethernet.
(9) Control the system level based on ambient noise
(10) Control and monitor a remote audio system via the Internet.
Recently, Sanway Audio launches a NEW series DSP power amplifier with Ethernet to provide more convenient using experience for customers.
What is the Enthernet?
It is one of types of Network,a popular standard of communication on a network. An RJ-45 Ethernet connector is on the back of most computer network cards. The data rate of regular Ethernet is 10Mb/sec. Fast Ethernet (also called 100Base-T) runs at 100Mb/sec and is recommended for audio work.
D10Q 4CH digital DSP audio power amplifier and D14 K 2CH sound digital DSP amplifier; which combine the extremely powerful amplification with unrivalled signal processing and audio management. At the core of the system concept is the total integration of all devices – including Eternet, signal processing, amplifiers, power supply and connected mains supply.