Sanway Monster Power Amplifier: FP10000Q and FP14000
Views: 368 Author: Sanway Audio Publish Time: 2019-11-20 Origin: Sanway Audio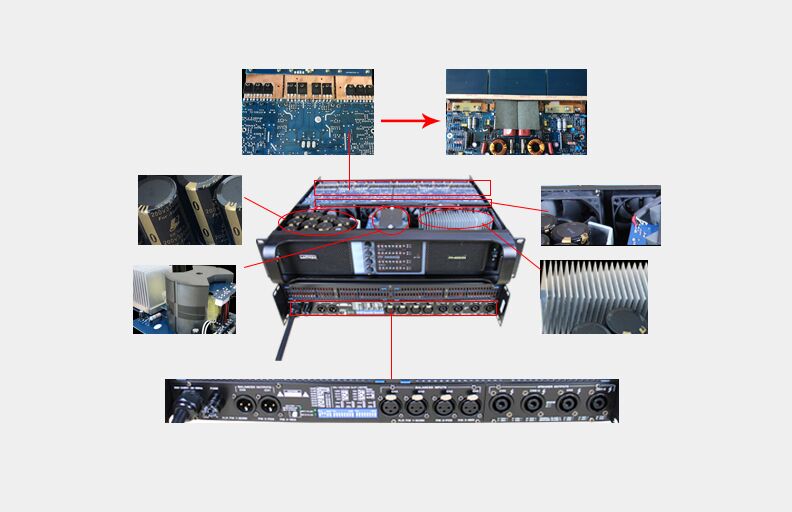 Sanway Audio has been in researching and developing professional power amplifier over 13 years, with many good feedbacks worldwide.
Through improvement: We use advanced wire winding transformer and special circuit design, which solved the power problem many other suppliers meet during on improving the stability of these amplifiers. Another thing, we use all original spare parts inside—original On Semi transistors, Neutrik connectors, 5 pieces high efficient cooling fans, pure copper heat sinks. Now all our FP series and FP series with DSP version power amplifiers are stable on 2 ohms load.
Last week, one of our clients from Europe took our FP series FP14000 and FP10000Q to work in a so bad environment , temperature of which is more than 30°C averagely ,with heavy dust and strong wind. Over 60 hours non-stop working on 2 ohms loads, our FP14000 and FP10000Q made a perfect performance. They were only being dusty after that, all other functions were perfect !!
" Johnson, you develop monster power amplifier fp10000Q and fp14000 ! Haha " , said Mr. Nik, " I am always happy with Sanway amplifiers".
Why Sanway power amplifiers are with higher price than that of other suppliers? It is mostly related to our factory running conception. Our core engineer Mr. Fan said " We are aiming at developing a stable product for our clients. Users' excellent experience on our products is forever the first place for us ! We don't want to do one-shot business. " By far, maybe you will have more cognition on our Sanway power amplifiers. In the future, Sanway always recommend stable products with reasonable price.