Sanway Audio Vera20 Line Array Brings Enchanting Sound to the Christmas Eve's Party in Russia
Views:120 Author:Sanway Audio Publish Time: 2019-12-27 Origin:Sanway Audio
Russia-Vera20 Dual 10" line array provide enchanting sound for around 1500 audience in a outdoor Christmas Eve's party.
Christmas day is one of the most festive holiday in many countries. You will see many decorations in the streets like Christmas tress, lighting , snowman and you will hear joyful Christmas music.
In a community in Russia, people are preparing for celebrating the Christmas, wrapping presents, decorating the Christmas tree and cooking a wonderful dinner. In the square of the community, you could see there a event company is building stage and testing the sound equipments. They are preparing a great parties for the community.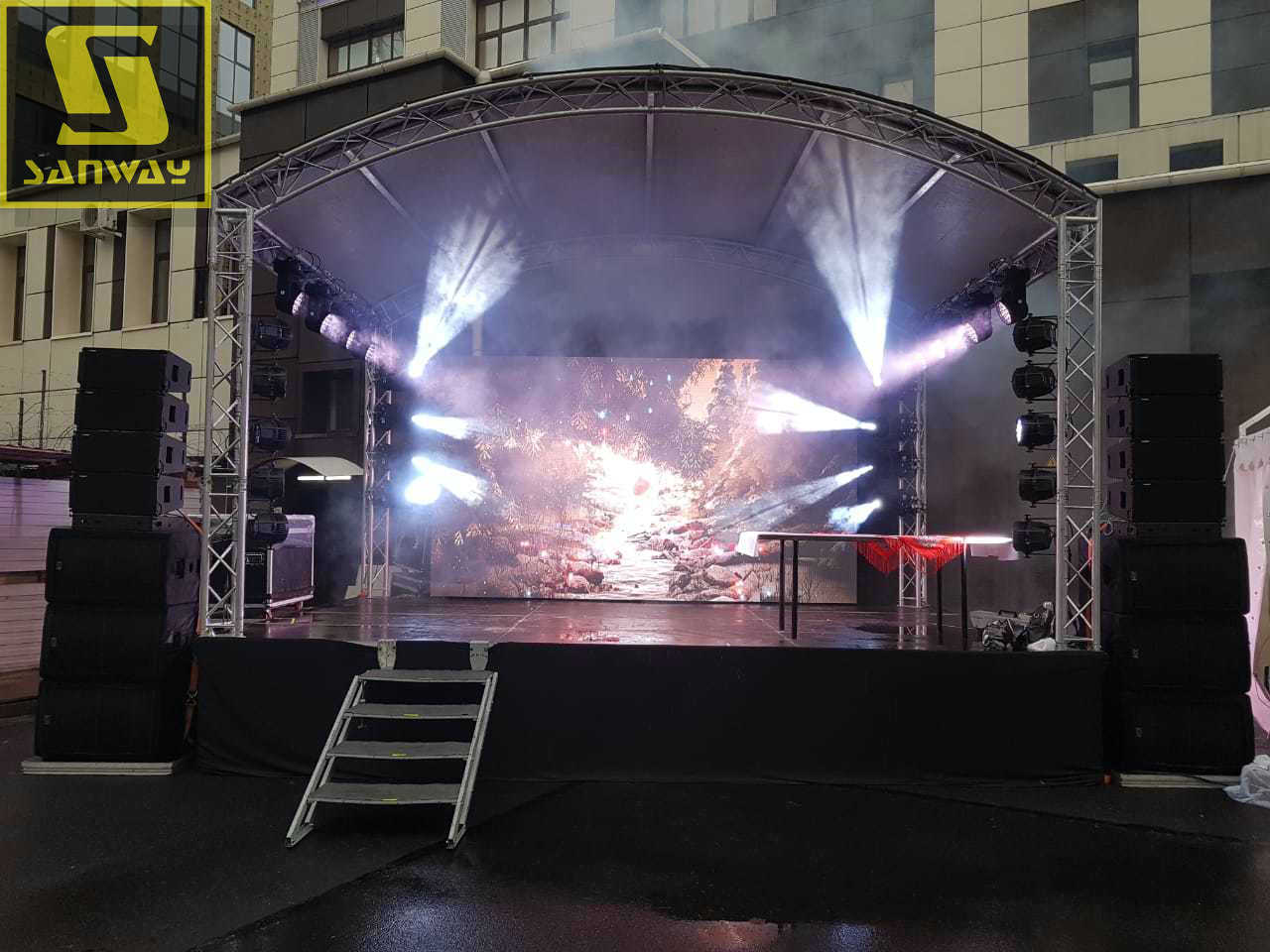 Our client Mr. Dimity is in charge of this event. He is using 4 pcs Vera20 speaker line array per side, standing on the 3 pcs LX218 dual 18 inch subwoofer. One DP10Q 4 channel digital DSP amplifier powered the 8 pcs Vera20 dual 10 inch full range loudspeaker. 2 pcs D20KQ 4CH DSP subwoofer power amplifier powered the 6 pcs LX218 18 inch passive subwoofer.
Vera20 is the latest line array in 2019,due to its light weight and crisp sound, it is perfect for touring live sound event. "The setup is at good quality and sound. We worked at -20dB volume for this 1500 audience event" Mr. Dmitry said. Vera20 dual 10 inch passive speaker with high SPL, 8 pcs speakers can covered about 3500 to 4000 audience at outdoor performance.
It is the first show for Mr. Dmitry to use the new setup at Christmas eve. This Christmas party will be held from 24th night to 28th night. People could enjoy the enchanting sound from the sound system and the wonderful magic show.
Client's feedback: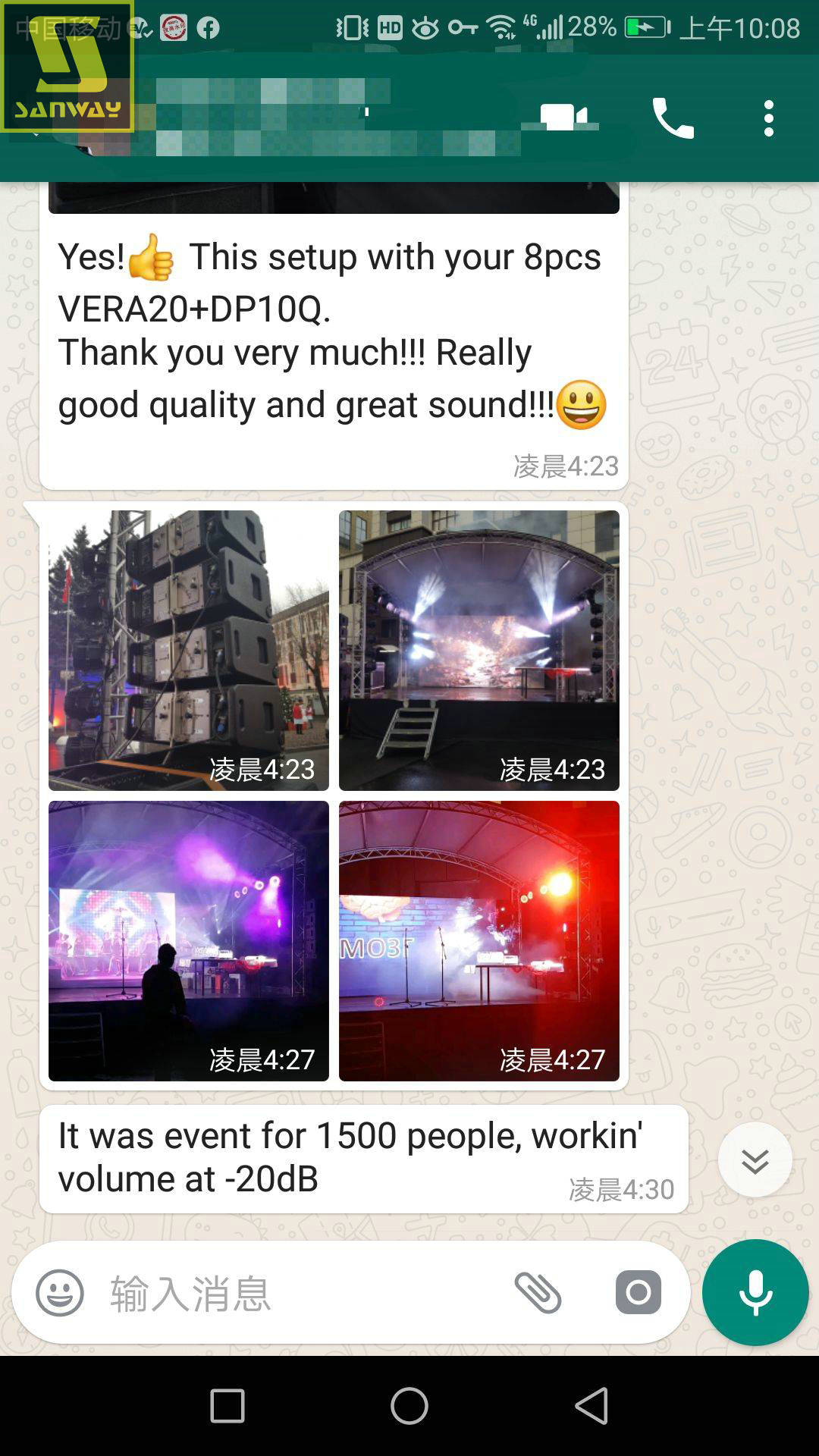 Live Sound Video: