LA208 Active Line Aarray Sound System Installed in an Auditorium
Views:91 Author:Sanway Audio Publish Time: 2019-10-31 Origin:Sanway Audio
Bangalore India-Sanway Audio LA208 dual 8 inch powered line array and LA18 single 18 inch powered subwoofer were installed at an Auditorium of Indian College to deliver pristine sound for performance, presentations and events
Founded in 1982, National Public college is one of the distinguished school in India. With the resolution of education by government, the college start to enlarge their enrollment. More classroom and other facilities are needed. One of our customer, Mr.Kumar is in charge of the sound of the new Auditorium of the school. His idea is to install a powerful and esasy to handle line array sound system. After surveying in China, he investment assembled a comprehensive Sanway Audio Professional solution active line array system.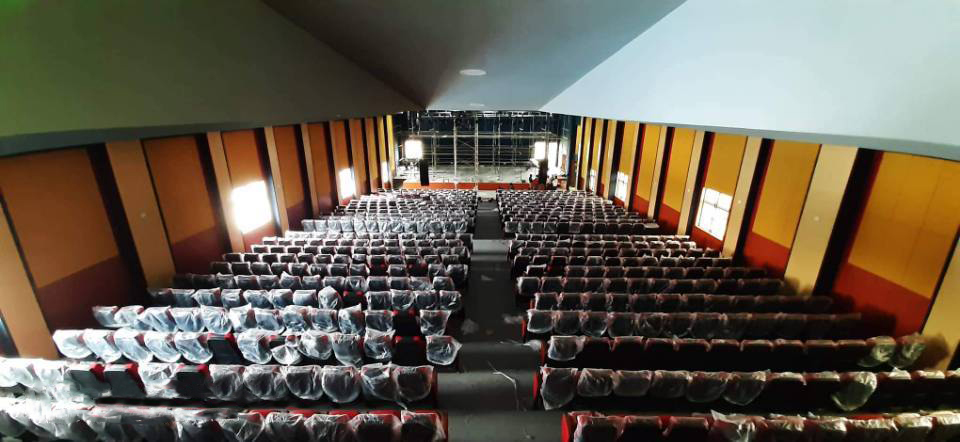 The Auditorium will cover for about 3000 audience. To meet the requirement, Sanway Audio provide the active top line array LA208, which consists of 2x8 inch and 1x3 inch drivers with built in DSP plate amplifier. And LA18 single 18 inch active subwoofer. 6 pcs LA208 dual 8 inch active speaker and 1 pcs LA18 single 18 inch subwoofer were hanged on stage per side for for class-leading sound with brilliant highs and deep lows. M212 active floor monitors provide speakers and performers with clear, intelligible sound while on stage.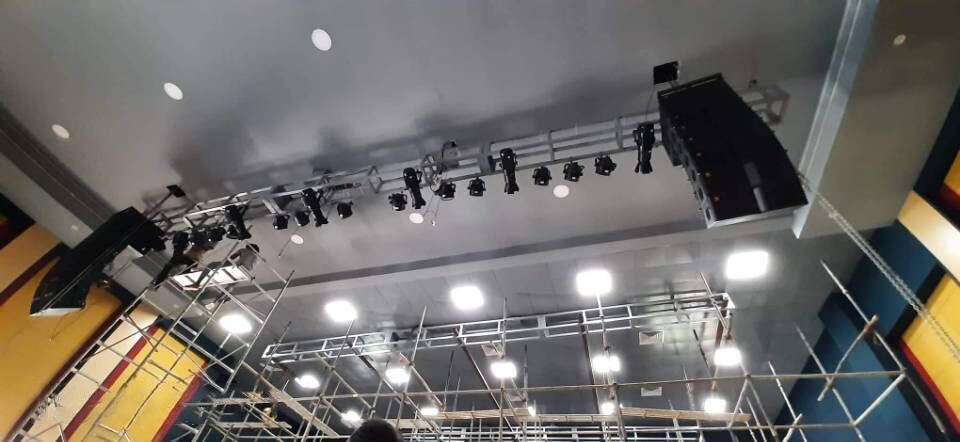 " The whole system are crazy! Sound like earthquakes" Mr. Kumar said. " This system is easily handle. Built in DSP is very convenient for use to control the system. Sanway Auido gave us many supports from the production of the speakers, DSP settings to installation. Great thanks for the help."
LA208 active pro line array and LA18 active subwoofer is the innovated sound system Sanway Audio in 2019. It is perfect for various application like outdoor and indoor live show, theater, auditorium,ect.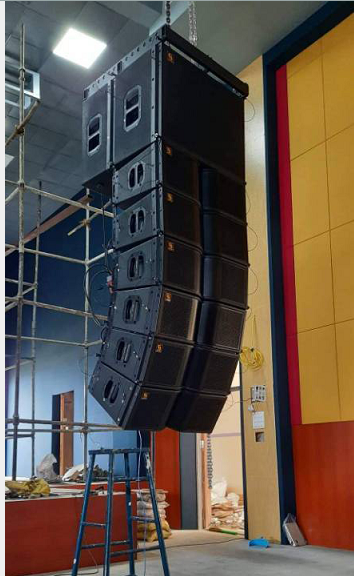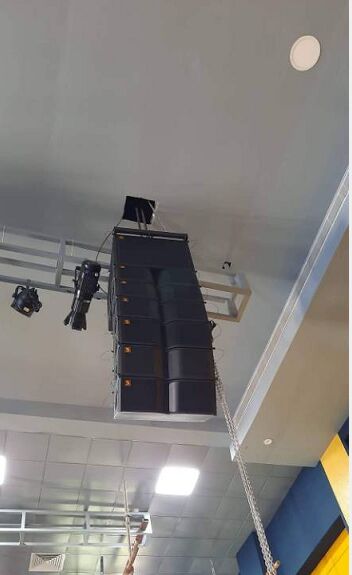 Live Show Video:
Customer's Feedback: