Sanway GEO S1210 Line Array and RS18 Subwoofer Supplied the 500 People Event
Views:131 Author:Sanway Audio Publish Time: 2019-06-20 Origin:Sanway Audio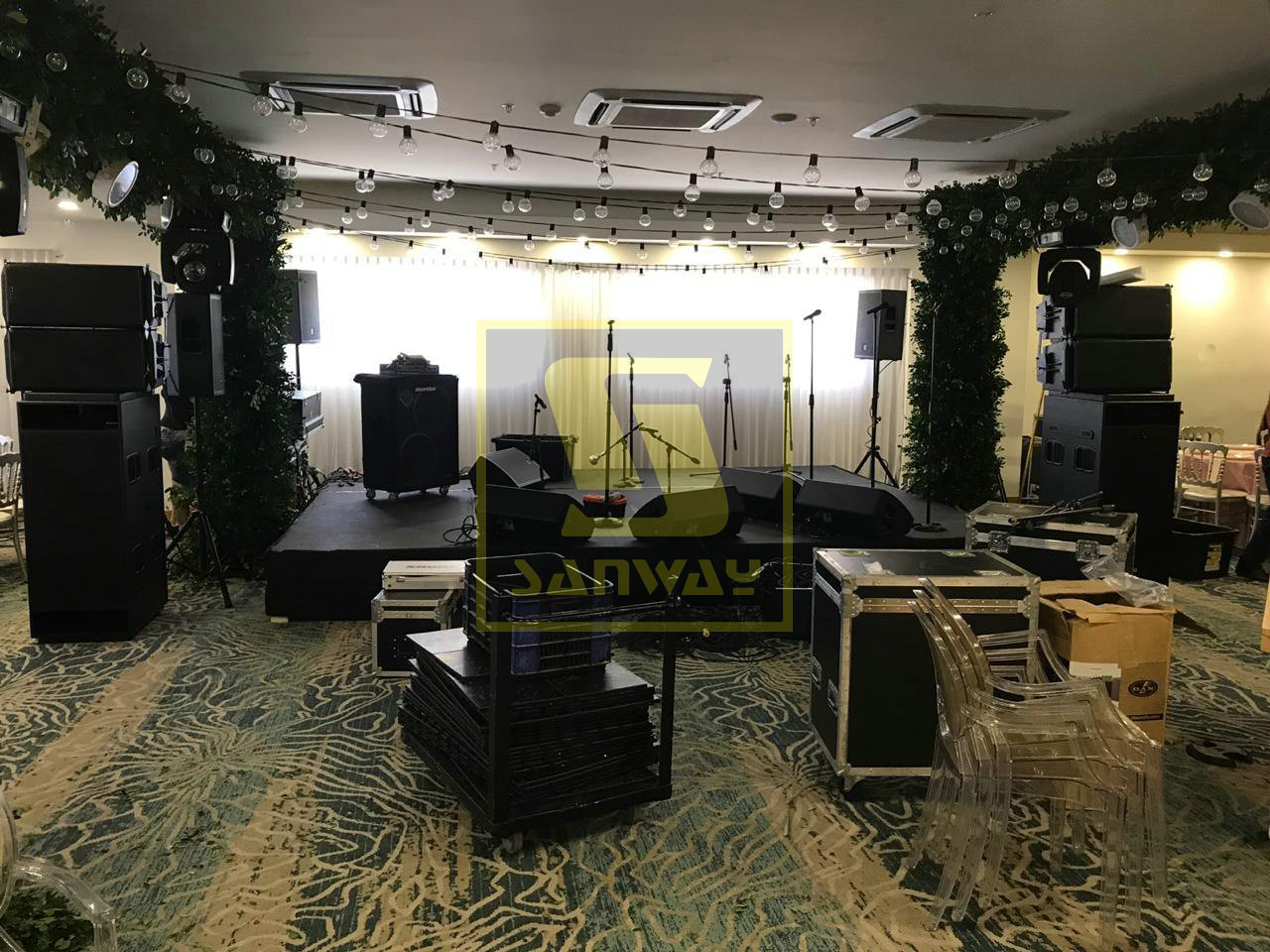 Caribbean area- Sanway Audio provide sound system GEO S1210 single 12 inch line array and RS18 dual 18 inch subwoofer for a 500 people event in a a banquet hall.
Two units GEO S1210 12 inch speaker and one unit RS18 big bass subwoofer was equiped in the two side of the stage. The sound system mainly for DJ brand performance.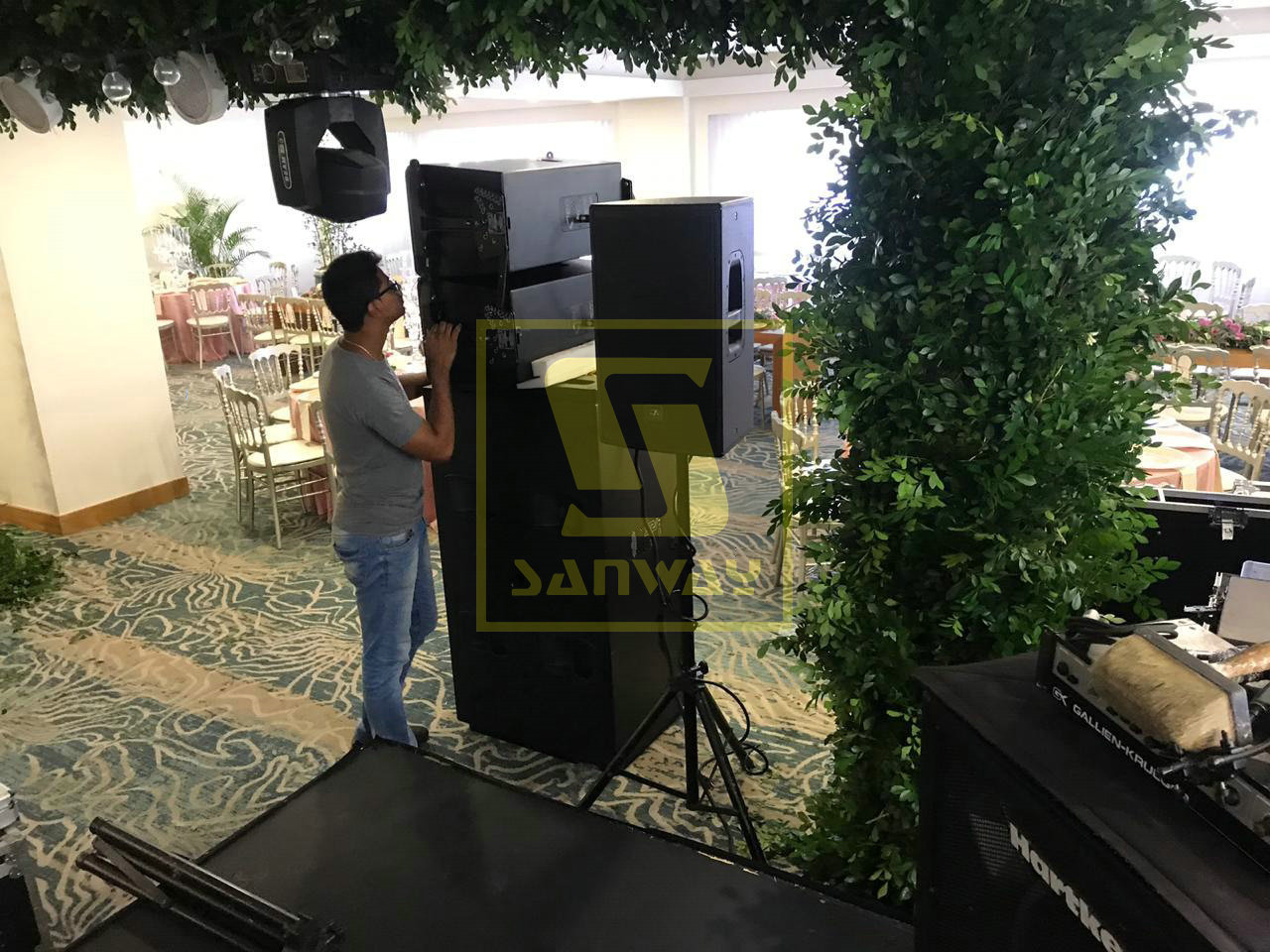 Sanway S1210 is single 12 inch two way compact line array system. With a narrow Q value of the point sound source speaker, the use of patented HRW hyperbolic reflection wave source technology, can put many units GEO S1210 speakers into a line array. GEO S1210's beautiful and ergonomic design is for all the strong sound of the application, its design can be used for fixed installation and mobile performances, it is the high cost efficiency of the strong sound.
RS18 dual 18 inch subwoofer is a perfect match for S1210. It consists of two 18" long excursion drivers in a birch plywood cabinet for Low profile, high output system. The new technology permitting acoustic distance from rear to front sections to always increase as frequency decreases. Its interior components shall be protected by a powder coated perforated steel grille. With frequency response down to 30Hz, sensitivity 105dB, the RS18 is versatile for installations and touring requirements where large format sub-bass cabinets are required.
Customer's Feedback: