Sanway Audio Launches MT21S 21 Inch Live Sound Subwoofer
Views:101 Author:Site Editor Publish Time: 2017-07-29 Origin:Site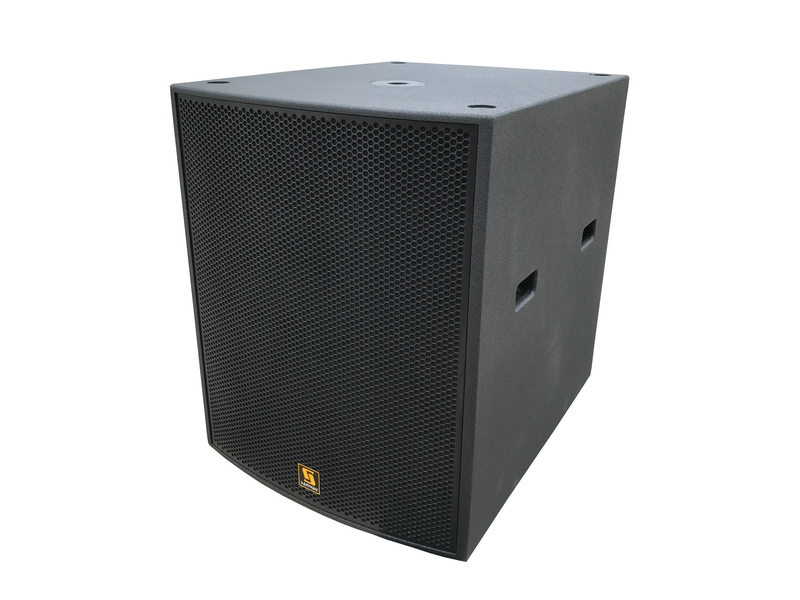 This summer, Sanway Audio will begin selling a new high performance subwoofers designed to offer bass that both deep and high- resilience in a compact birch wood enclosure. This subwoofer model called MT21S, equiped with a super bass 21 inch neodymium woofer features a 5-inch (126mm) voice coil with high peak power capacity.
Its distinctive four-cornet port configuration offers symmetrical back loading to the speaker for expansive bass response with very low distortion. This also provides extraordinary structural strength to the cabintet regardless of its light weight.
The powered MT21A high power audio subwoofer, mounted with Sanway customized plated amplifier with class D, delivering 1x1600W at 8ohms and offering Mute, polarity, Gain, Delay, EQ, X-over and Limiter function for ease of cabling.
MT21S live sound system is suitable for live concert, DJ sets, moreover for various kind of temporary or permanent intallations.
Please don't hesitate to contact us for more information, we are glad to give you professional sugesstion in PA sound system.