One 40HQ Container Was Shipped Out : Fulfilled With 500 Pieces Customized Subwoofer And Line Array Audio Speakers
Views:28 Author:Sanway Audio Publish Time: 2019-09-30 Origin:Sanway Audio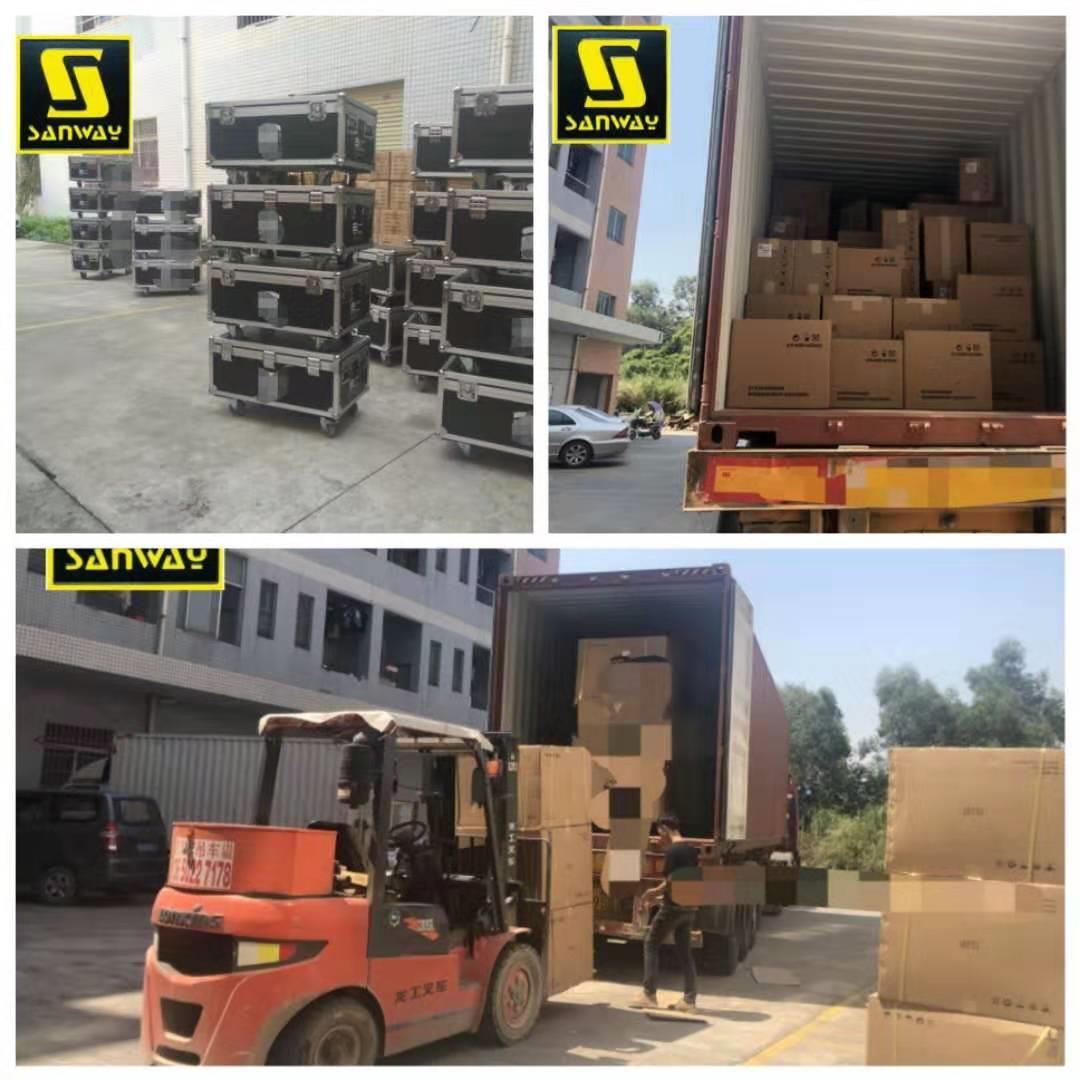 One 40HQ container was shipped out : fulfilled with 500 pieces customized subwoofer and line array audio speakers
Before Chinese National Day holiday, Sanway Audio shipped out one unit 40HQ container, inside which are 500 pieces customized 21 inch subwoofer cabinet box and single 8 inch line array speakers. This batch audio speakers are designed by our clients and Sanway Audio together. He took his stereotype design to us, with almost 3 month effort , we worked it out.
Actually, Sanway Audio is doing research and development all the time. We have launched many own-designed products: DSP-10Q 4CH DSP power amplifier, DSP-20KQ 4x4000W DSP amplifier , LA208A active dual 8 inch line array + LA18S active single 18 inch subwoofer, LA10 active single 10 inch line array+LA15S single 15 inch subwoofer …etc. We integrated our " user experience first and clients' feedback into our products" to developed above popular items, which are brought into worldwide.
Following is a successful project feedback from Asia. It is a 500 people capacity club room, decorated with 6 units LA208A dual 8 inch passive line arrays and 2 pieces LA18S active single 18 inch subwoofer. All these items are powered by Sanway 4 channel dsp amplifier D10Q, dsp with control on the PC terminal, it is very convenient to set DSP function. Let's see it testing by YouTube.
Our customer Mr. Song said " I like this compact line array speaker system with powerful and clear sound quality, which delivered new style of conform to this club. As for our clients, it is not only just a sound system here, but a relish on the hearing and excellent release here. "