GEO S1210 and RS18 Provide Unforgettable Performance in a University
Views:103 Author:Site Editor Publish Time: 2019-02-18 Origin:Site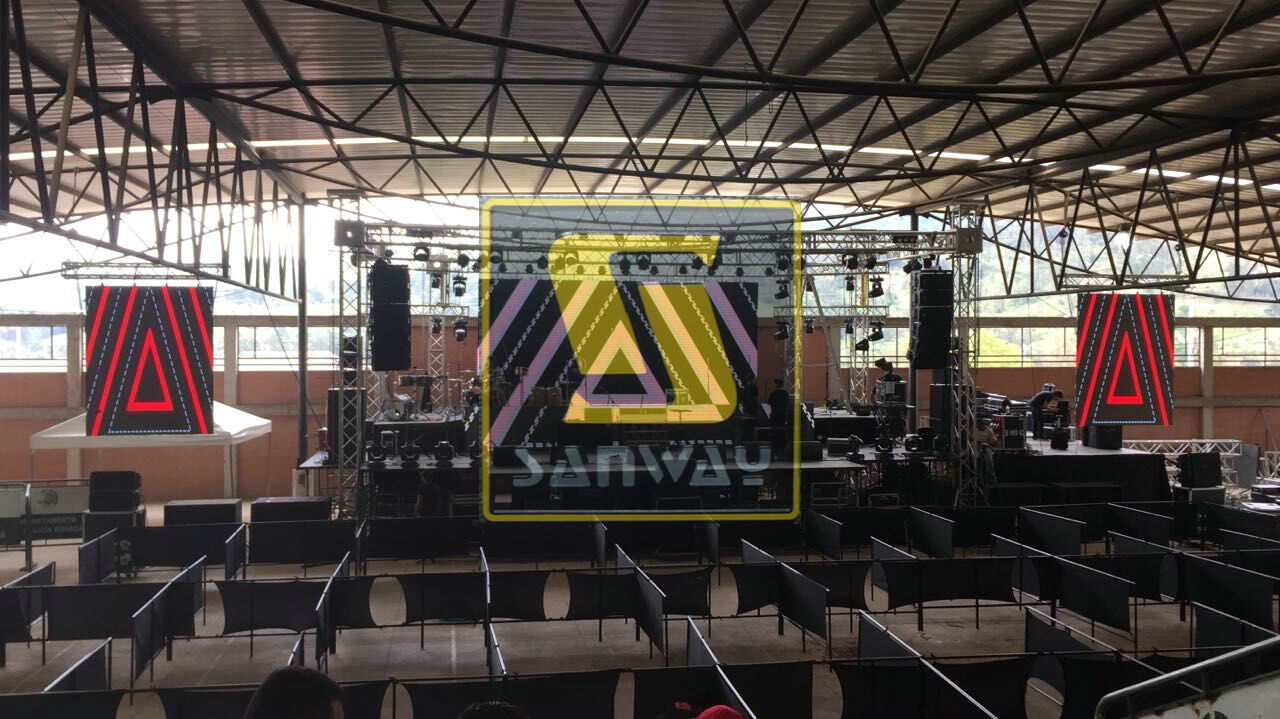 Colombia -GEO S1210 line array and RS18 subwoofer Provide Unforgettable Performance in a Celebration of 50th Anniversary of University.
One of our client offers event planners and promoters great event production services, including audio, lighting, event management and more. In order to better serve their clients' needs in regards to quality, cost and efficiency, he was in the market for compact line array speakers that deliver incredible sound quality while streamlining the deployment process for multi-vendor events.
He told us he got live show project in a Celebration of 50th Anniversary of University. This Project was held in a outdoor stage, and should be covered 3000 to 3500 students and teachers.
According to the budget and requirement of the university, we make a suitable quote for the client. He was very pleased.
The main rig consisted of 6 units GEO S1210 single 12 inch line array flown per side above the 4 units main bass RS18 dual 18 inch subwoofer. one units D10Q CH DSP amplifier and 2 units D14 2CH DSP amplifier were used to power the main rig.
" I am very impressed with the sound system and amplifiers" The client said.
The GEO S1210 is a scalable high output power audio line array . With a narrow Q value of the point sound source speaker, the use of patented HRW hyperbolic reflection wave source technology can put many units of GEO S1210 speaker into a line array. GEO S1210's beautiful design is for all the strong sound of the application. Its design can be used for fixed installation and mobile performances. It is the high cost efficiency of the strong sound system.
RS18 uses two 18" long excursion drivers in a birch plywood cabinet to extend Low profile, high output system. The new technology permitting acoustic distance from rear to front sections to always increase as frequency decreases. The RS18 is versatile for installations and touring requirements where large format sub-bass cabinets are required